Denmark's En Route Rate

The Danish En Route rate in 2023 amounts to 61,07 €.

Visit the EUROCONTROL website for info about Unit Rates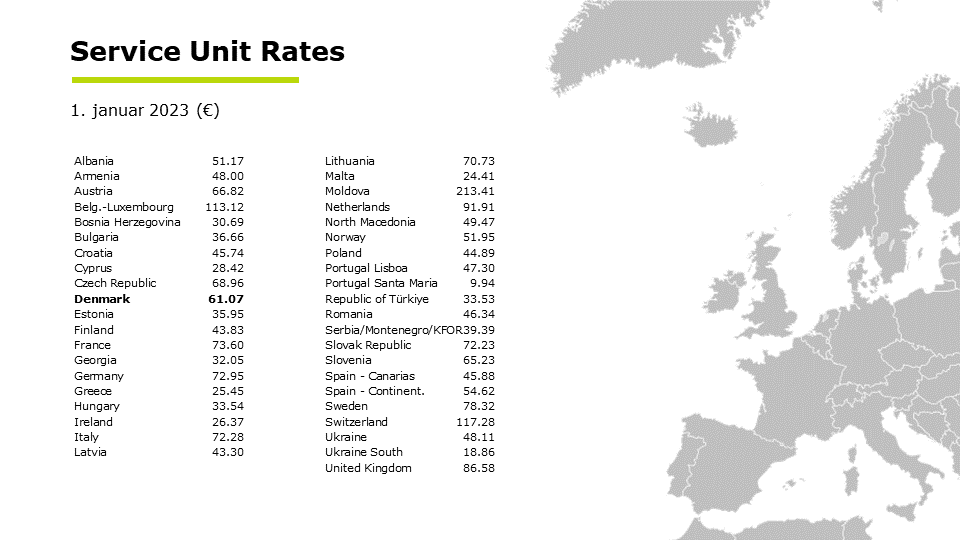 Facts:
En route charge is collected for flights in Danish airspace carried out by civil aircraft above two tons following the Instrument Flight Rules (IFR). The en route charge is collected on the basis of reported data from the member states.
The so-called service unit rate for en route charges is calculated on the basis of a distance/weight unit formula. The unit equals, as an example, a flown distance of 100 km with an aircraft with an MTOW of 50 metric tons.